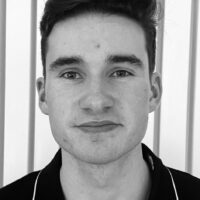 Matthew
ACADEMIC TUTOR
University of Cambridge – BA Land Economy (2:1)

Merchant Taylor Boys' School, Liverpool – 4 A'levels – Economics (A*), Maths (A*), Biology (A*) and Chemistry (A*)

Merchant Taylor Boys' School, Liverpool – 10 x GCSEs: 4 x Grade 9, 4 x A*s, 2 x Grade 8

CISI Level 3 Investment Qualification

Erasmus University Fundamentals of Sustainable Finance Certificate

IBM Data Analytics Professional Certificate

120hrs TEFL certificate
_____________________________________________________________________________________________________________________________
Matthew graduated from the University of Cambridge with a BA in Land Economy from the University of Cambridge, achieving a high 2.1 classification.
His academic excellence is further exemplified by his 4 A*s at A level in Economics, Maths, Biology, and Chemistry.
Matthew is a dedicated tutor with a strong academic background and a passion for Economics and Finance. His enthusiasm for the subject extends beyond the classroom. He has earned professional certifications in Sustainable Finance from Erasmus University Rotterdam and Data Analytics from IBM.
His passion and commitment to continuous learning is unwavering. Matthew enjoys encouraging his students to reach their full potential, taking great pleasure in nurturing their curiosity and helping them uncover their own passions.
Outside of tutoring, Matthew is an avid sports fan and player, with a particular love for Everton Football Club, Formula One, Tennis, and Rugby. He is also a passionate traveller who enjoys engaging in activities, including scuba diving and skiing.