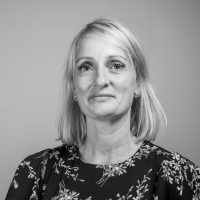 Gemma Cope
University of Teesside – BA (Hons) Human Resource Management
9 years in the UK Education sector
10+ years working in Human Resource Management
__________________________________________________________________________________________
Gemma had studied and worked in the UK for over 20 years, prior to arriving in Vietnam.
Whilst studying Human Resource Management at University, Gemma gained the position of HR Manager with a major international retailer. Following this, she worked within the Education sector for over nine years, working as an Office Manager before holding positions including School Liasion & Marketing Manager with a 6th Form College, working with over 20 partner schools. 
After being offered a further promotion in her career, Gemma moved back into the retail sector, working for another international retailer, before switching Europe for Asia.
Joining ITG just over two years ago, Gemma has supported the Tutoring & Vietnamese team and oversees the day to day operations of the business. 
Outside of the centre, Gemma has a passion for running and finished as the 6th fastest woman during the HCMC Half Marathon!
She also enjoys trying out many of the restaurants around HCMC, travelling Asia, and catching up with friends and family across the globe.