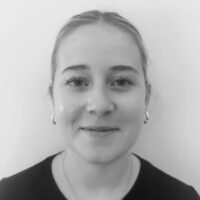 Isabel
ACADEMIC TUTOR
University of Bristol – Bachelor of Science in Politics and International Relations (2:1)
St Albans High School for Girls – 3 x A'Levels – History (A), Government and Politics (A) & Philosophy and Ethics (A)
St Albans High School for Girls – 10 x GCSE's – 9 A*s & 1 B
120 Hour Comprehensive Online TEFL Certificate
Experience English & Maths teaching at Primary and Secondary level
_________________________________________________________________________________________
Isabel graduated in 2021 from the University of Bristol with a degree in Politics and International Relations (69% – 2:1)
Her degree followed 3 'A' Grades in her A-Levels in History, Government and Politics and Philosophy & Ethics, as well as 9 x 'A*' grades in her IGCSEs, including in English Language and English Literature. She further excelled in English during her academic career outside the classroom, having held the position of Chief Editor of the student-run school magazine, and has always had a deep love of literature and writing.
Following her graduation, Isabel decided to pursue her love for teaching by moving to Bangkok, Thailand, where she taught English to both Primary and Secondary school students with varying degrees of English proficiency.
Her experience in childcare, which includes working as a childminder and Nursery Assistant in the UK, has also helped her develop a unique approach to teaching that is both engaging and effective.
Outside of teaching, Isabel is an avid reader. She enjoys running, swimming and baking in her free time and loves to travel.