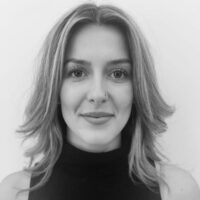 Sophie
ACADEMIC TUTOR
The University of Exeter – Bachelor of Arts with Honours in English and Drama (2:1)
The Stanwell Sixth Form – 4 A-Levels – Performing Arts (A*), Drama (A), English Literature (B) Welsh Baccalaureate (C)
The Stanwell Secondary School – 13 GSCE's A-C
120-hour Premier Online TEFL Course
___________________________________________________________________________________
Sophie graduated from The University of Exeter in 2022, where she specialized in English and Drama. Her academic background laid the foundation for her love of literature, poetry, and prose, which she has continued to nurture throughout her professional journey.
Sophie's passion for English and her keen interest in education has led her to invest her time and energy in tutoring and mentorship. Her experience in various professional roles within the service sector, legal environment, and Children's Services has enhanced her organizational and analytical skills, all of which contribute to her teaching methodology.
Sophie is an adaptable and experienced professional with a teaching philosophy that embodies patience, positivity, and a detail-oriented approach. A deep-seated love for arts, literature, and performances is at the heart of her creative pursuits, further enhancing her unique blend of skills and interests.
Sophie spends her spare time creatively writing, reading and singing and she has a keen interest in psychology.