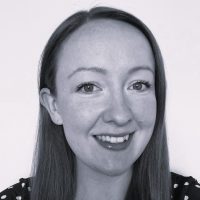 Lottie
ACADEMIC TUTOR
The University of Exeter – BSc Hons in Medical Imaging (Diagnostic Radiography) (2:1)
The City of Liverpool College – Access to Higher Education Diploma – Physics, Biology & Pure Mathematics (Distinction)
St Julies Catholic High School – 7 x GCSE's including English, Science, Mathematics and Statistics (Grades B – C)
120-hour TEFL Certificate
__________________________________________________________________________________________________________________
An interest in the sciences and healthcare led to Lottie gaining a BSc (Hons) in Medical Imaging from the University of Exeter. This subject combines the study and practical application of Science and Maths.
Since University, Lottie has worked in both the public and private health sectors and became a Senior Diagnostic Radiographer within two years of graduating. Her drive to improve has led her to become Radiation Protection Supervisor, an Imaging Department Technical Assessor (UKAS QSI), Equipment Facilitator, QA Lead and Audit Lead.
Lottie's passion for teaching began with organising weekly educational CPD talks for students on placement. She was promoted to Deputy Clinical Tutor, in which she had a leading role in teaching and assessing BSc & MSc students both in theoretical and practical knowledge.
Working with students and watching their growth & development prompted her to pursue a career in education.
Outside of teaching, Lottie likes to exercise and loves the outdoors and hiking. As well as her love of Sciences, Lottie has a passionate interest in the arts and regularly attends art exhibitions, concerts and events.