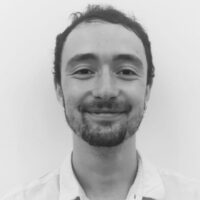 Jacob
ACADEMIC TUTOR
University of Sheffield – Bachelor of Arts with Honours in Journalism Studies (2:1)
Cheadle Hulme School – 3 X A-Levels – Psychology (A), English Language (B), Drama and Theatre Studies (B)
Cheadle Hulme School – 9 GCSEs A*-A
TEFL.org Certificate (120 hours)
2 years experience as a private tutor and teaching assistant in KS2 English & Maths
_________________________________________________________________________________________________________________
 Jacob graduated in 2017 from The University of Sheffield, where he studied Journalism Studies.
His degree and experience has given him a deep understanding of language and how it can be used and developed in an educational, professional and creative context.
For the past two years, he's worked as a Teaching Assistant in a UK Primary School. He has been supporting children in a whole-class environment, as well as working with SEN children across KS1 and KS2.
He has also been responsible for taking small groups of students to develop their Reading, English and Maths skills and he has a deep understanding of the UK Primary syllabus.
Jacob previously worked as a journalist for some years in the UK before deciding that his true passion was in teaching. He's a keen reader and professional writer and now tutors English to all levels as well as Maths at Primary level.
Outside of teaching, Jacob spends much of his time watching, writing and playing music. His other interests include film, literature and sport (football/soccer and tennis in particular!).