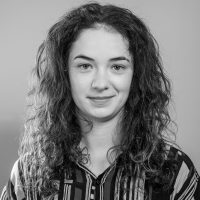 Kate G
English Language & Literature Tutor
 University of Birmingham (UK) – Bachelor of Arts Degree in English Literature – 2:1
Top A-Levels in English, History and Politics
Qualified English Language Instructor  
_____________________________________________________________________________________
Kate has been working with ITG for over a year now and is a very popular tutor, continuing with many of her students into the new academic year.
Kate graduated from the prestigious University of Birmingham with a Bachelor's Degree in English. She was selected to present her research at the University's Dissertation Showcase. As part of her degree, she specialised in a range of literature including Romanticism, the Decadent era and Shakespeare alongside his contemporaries.
Kate also has strong A-levels in English Literature, French and Politics as well as procuring an Extended Project Qualification and an AS certificate in History.
Outside of teaching, Kate has a diverse range of interests, among them, live music and exploring the great outdoors. She is very widely read and often found with her nose inside a book.