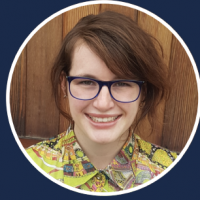 Alice Harrison
English Language & Literature Tutor
Alice recently graduated from The University of Canterbury in New Zealand. Alice completed her Batchelor of Arts, double majoring in both English and Linguistics with a GPA of 7.5/9. Alice has also completed English teacher training and is a TESOL certified language teacher. Alice brings a lifelong passion for English literature to each of her tutoring sessions.
Moving to Vietnam to teach English has been Alice's goal for the past three years, since returning from volunteering in Ho Chi Minh City for four months in 2015. Alice has spent two years working one to one with young children and is experienced in providing full academic support, in addition to working as a mentor and source of support and guidance.
In her spare time, Alice enjoys reading and practicing yoga and meditation.