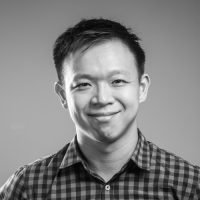 Victor Lee
Business & Economics Tutor
Association of Chartered Certified Accountant (Masters in Accounting) – Sunway University, Malaysia 
Masters in Education (Innovation in Learning and Teaching) – University of South Wales, Wales
7 years teaching IGCSE subjects (Accounting, Business Studies, Economics)
4 years teaching A-Levels subjects (Accounting, Business Studies, Economics)
3 years teaching IB subjects (Business Management, Economics)
________________________________________________________________________________________________________________________
Victor has two Masters – one in Accounting (ACCA) and another in Education.
He has several years experience teaching business subjects (Accounting, Business and Economics) at IGCSE, A-Levels and IBDP. He has taught in classrooms and one-on-one tutoring, and he currently teaches at Saigon South International School in District 7. 
He has a good understanding of the business world through his own experiences of running a publishing business. Additionally, he has developed a strong pedagogical approach and understanding of how students learn through his Masters in Education. He also has experience in developing teaching materials, helping Cambridge University Press in publishing questions and materials for the IGCSE Accounting 2020 syllabus.
Victor's hobbies outside of ITG include yoga (ashtanga), badminton, reading and language learning. He speaks 5 languages and is learning Vietnamese at the moment, hoping to make it his sixth spoken language.