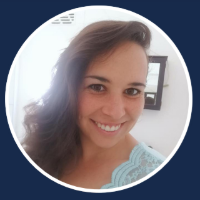 Samantha Willenburg
Early Years and SEN Specialist
University of South Africa – Post Graduate Certificate in Education, Early childhood and foundation phase
University of South Africa – BA Honors in Psychology
University of Cape Town – BSocSci in English Literature and Psychology
SEN specialist 


---
Samantha has worked extensively in the field of Special Educational Needs for the last five years, supporting children in the South African school system presenting a range of needs. Her specialist areas include ADHD, Dyslexia, Dyspraxia, Dyscalculia and many Autism spectrum disorders. She holds a Post Graduate Certificate of Education (PGCE) where she began her SEN training, and she has consistently built upon this with a range of accredited courses covering a multitude of barriers to learning.   
Previously, Samantha completed her Honours Degree in Psychology, focusing on Autism and ADHD, whilst working with children in Autism Therapy and 1-1 based Play Therapy and Behaviour Management. This followed her Bachelor's Degree in English Literature and Psychology from the University of South Africa. 
Samantha's expertise allows her to provide the right diagnosis, intervention and remedial support to help any child facing challenges to learning in their school environment, ensuring they have the ability to learn and succeed despite their condition. 
Outside of teaching, Samantha can be found travelling and exploring new places, writing and developing her skills as a dancer and performer.