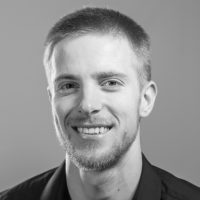 Patrick
Maths and Science Tutor
University of Bath: MEng Chemical Engineering – First Class 
Ashmole Academy –

A-Levels – Physics – A, Maths – A, Chemistry – A, Economics – B
GCSE's – 13 Grade – A* – A

TEFL Graduate – 120 Hour TEFL Course – 99%
_______________________________________________________________________________________________________________________
Patrick completed his masters at the University of Bath in 2017 and received a first-class in Chemical Engineering, studying multiple courses across Physics and Chemistry. Patrick also has strong A'Levels in Maths, Chemisty, Physics and Economics. Patrick has spent his last three years working in Switzerland and France on various scientific projects.
His passion is in teaching and he has taught Maths and Science considerably online to students across the world, whilst also preparing a few of his students for international competitions in Maths (Kangaroo and Olympiad).
Patrick loves going above and beyond the course material to inspire his students to learn, with regular science experiments to try at home and real-world examples based on the interests of his students.
Outside of teaching, Patrick is also a tennis coach and has taught tennis in the United Kingdom and Portugal. He is fluent in English, Russian and French, and is currently learning Vietnamese. Patrick enjoys Capoeira, reading and playing the piano.