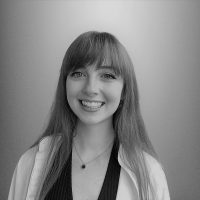 Paige
ACADEMIC TUTOR
Degree of Master of Science by Research in College of Arts, Humanities and Social Sciences in English Literature: Postcolonial Literature (Merit) – The University of Edinburgh
Degree of Bachelor of Arts in English Literature – 2:1 – Edinburgh Napier University
Higher Psychology – B – Fife College
7 x Highers A – C – Woodmill High School
120 hour TESOL certificate
___________________________________________________________________________________
Having had a lifelong passion for reading and creative writing, Paige gained a BA in English Literature from Edinburgh Napier University, where she developed a strong love for all things literature-related. During her studies, she discovered a particular passion for World literature and studying the various effects of colonialism on literature and culture.
She continued her passion to study a Masters in Postcolonial Literature at the University of Edinburgh, a member of the Russell Group. The combination of both degrees has developed a deep understanding of all aspects of literature from around the world, from the 19th century to science fiction, and the modern novel to literary theory.
Paige has spent the last 1.5 years in Vietnam teaching English to students of all levels with various educational needs, and recently she has taken a position as a Lecturer of Literature at the Ho Chi Minh City University of Education (HCMCUE).
Outside of teaching, Paige is very passionate about film studies, music and continuing to broaden her knowledge of World literature.
Paige thoroughly enjoys self-learning new skills and knowledge in her spare time, from animation drawing and painting, to learning about the vast depths of outer-space.