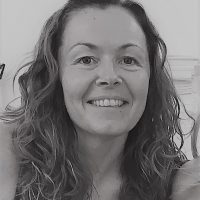 Nancy
MATHS TUTOR
PGCE Secondary Mathematics – University of Dundee, UK
BSc. (Hons.) Pure Mathematics – 2:1, University of Dundee, UK
Dundee College – 4 x Highers
8+ years – International school experience
_________________________________________________________________________________________
Nancy studied Mathematics, Statistics, Chemistry and Psychology at High school before graduating from the University of Dundee with an Honours degree in Pure Mathematics. She then went on to complete my PGCE (Post Graduate Certificate in Education) also at University of Dundee and alongside this tutored in primary and secondary mathematics.
After completing her PGCE she taught for several years in Scottish highschools before moving abroad. She has taught in international schools for a further 8 years including most recently in Ho Chi Minh City, covering a wide range of curricula including the UK and US curricula, IGCSEs and A-Levels and the International Baccalaureate (IB).
She has regularly tutored alongside her teaching experiences and has a good understanding of the different skills required for each.
She has a regular yoga and meditation practice and is also a qualified yoga teacher. When not teaching, she also enjoys climbing and going to the climbing walls in the city. Finally, she is a keen hiker and is looking forward to exploring more of Vietnam!