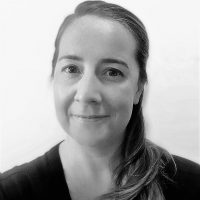 Laura
ENGLISH LANGUAGE & LITERATURE TUTOR
Masters – English & American Studies – University of Manchester, UK
BSc. (Hons.) English Language & Literature – 2:1, University of Manchester, UK
Dronfield Henry Fanshawe, Derbyshire – 4 x A'levels, 11 x GCSE's
120 hour TEFL certificate 
__________________________________________________________________________________________________________________
Laura graduated from the University of Manchester with an undergraduate degree in English Language & Literature. Having enjoyed three years studying a broad range of genres, Laura decided to continue her studies for a further year and completed a Master's degree in English Literature and American Studies.
After graduating, Laura spent five years working in theatres in the North of England before making the decision to leave the UK to travel through South East Asia, Australia and New Zealand.
When she first arrived in Vietnam, Laura initially worked as an ESL teacher before taking an opportunity to teach academic English and English Literature to undergraduate students in an international programme at the University of Science in HCMC.
When she is not teaching, Laura enjoys travelling and considers herself to be a (very) amateur photographer.