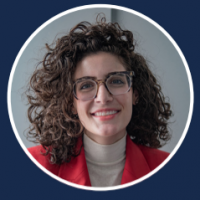 Jackson Soa
English Tutor
Johns Hopkins University – BA – Writing Seminars, History of Art
University of Maryland English Language Institute – TESOL certification
National Merit Scholar
Successful completion of nine Advanced Placement (AP) courses and exams

_________________________________________________________________________________

Jackson studied Art, History and Creative Writing at Johns Hopkins University, where she graduated with Honors in 2017. Jackson wrote her honors thesis on Vietnamese-American artist Dinh Q Lê, which ultimately led her to Saigon.

Since graduating, she has worked as a freelance writer, most recently composing poetry analysis for educational company LitCharts. She has published a broad array of writings, including academic, journalistic, and creative works.

During her time as a student, Jackson completed two graduate seminars and received grant money to research rare materials from her university's Special Collections. She also spent five semesters as the Arts & Entertainment editor at The Johns Hopkins News-Letter. This position allowed her to attend countless local arts events and mentor other writers.

In her spare time, Jackson enjoys organizing meet-ups for local poets and volunteering with service organizations. Back home, she taught literature to underserved students with Writers in Baltimore Schools.