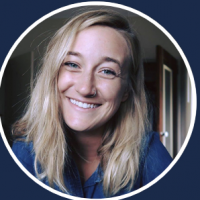 Erica Raines
English Language & Literature Tutor
Erica graduated from Truman State University in 2014 with a Bachelor's Degree in English, specifically focusing on British literature. She continued her studies graduating with a Master's Degree in English as well as a Master's Degree in Education specializing in Secondary English Education. Erica's experience as an educator ranges from working with university students one-on-one in a writing course to teaching secondary English students in a public high school. 
She believes that learning is unique for every student and bases her tutoring sessions on individual interests and learning style. Through her experience so far, Ericahas learned that creating a sense of curiosity fuels student engagement and creativity. Passionate about literacy and writing, Erica loves working with students one-on-one to support their growth as readers and writers.  
When Erica isn't in the classroom you can find her devouring a good book, cooking up something strange in the kitchen, or exploring new places. She recently traveled for two months exploring Vietnam from North to South and looks forward to calling Saigon her home.