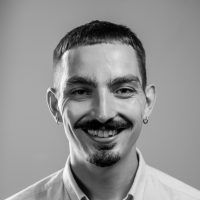 Ed
English Language & Literature and Maths Tutor
University of Bristol (2015-2018) – BA (Hons) English literature – 2:1

Cherwell School – A Levels, A* A* A* English Literature, Maths, History

TEFL Certificate – English Language Teacher

Recovery Worker: Restore Oxford (2018-2019)

Support Counsellor and Training Team Member: Samaritans (2017-2019)
_____________________________________________________________________________________________________________________________
Ed received 3 A*s in English Literature, Maths and History at the Cherwell School, Oxford, before graduating from the University of Bristol with a Bachelor's degree in English literature. He also holds a Teaching Certificate in English Language.
In the UK Ed undertook several roles which developed his confidence as a teacher and mentor, such as a support worker with the Samaritans and a swimming instructor for the disabled. Working and volunteering with vulnerable young people, Ed learnt to value the importance of one-on-one relationships in offering support and guidance.
Ed's love of learning can be seen in other areas of life and the recent past has seen him studying Buddhism in India, enrolling in a Postgraduate Diploma in Tibetan Buddhist Philosophy and qualifying as a Yoga instructor. 
Outside of work Ed enjoys creative writing, improvisational music (specifically the guitar) and learning about psychology.