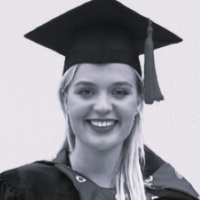 Beth
ACADEMIC TUTOR
University Of Central Lancashire – Bachelor of Science, Neuroscience (1st class honors)
University Of Central Lancashire – Foundation Degree, Applied Science (Mathematics, Physics, Chemistry, Biochemistry)
Harvard University – HarvardX course – Fundamentals of Neuroscience (pass)
Lytham St Anne's High School – 10 X GCSE's- A*-B
140hr TEFL Certificate
____________________________________________________________________________________________
Beth has recently graduated from the University of Central Lancashire, where she studied Neuroscience gaining 1st class honours. She has a passion for understanding how the human brain learns and retains new information.
Beth has always had a passion to teach, with over five years of teaching experience, Beth has supported students in Maths and Science from Primary through to IB.
Beth grew up in England, Spain and Switzerland, giving her a deeper perspective on different cultures and ways of life from a young age. Her love of travelling led her to complete her TEFL qualification. Beth has taught Maths and Science across England, Italy and Hong Kong.
In her spare time, Beth loves to stay active through hiking, skiing, yoga and trying new sports when given the opportunity. She also enjoys visiting and experiencing new places around the world.